Simple Express.js site
Sweet and short small business web site and gallery.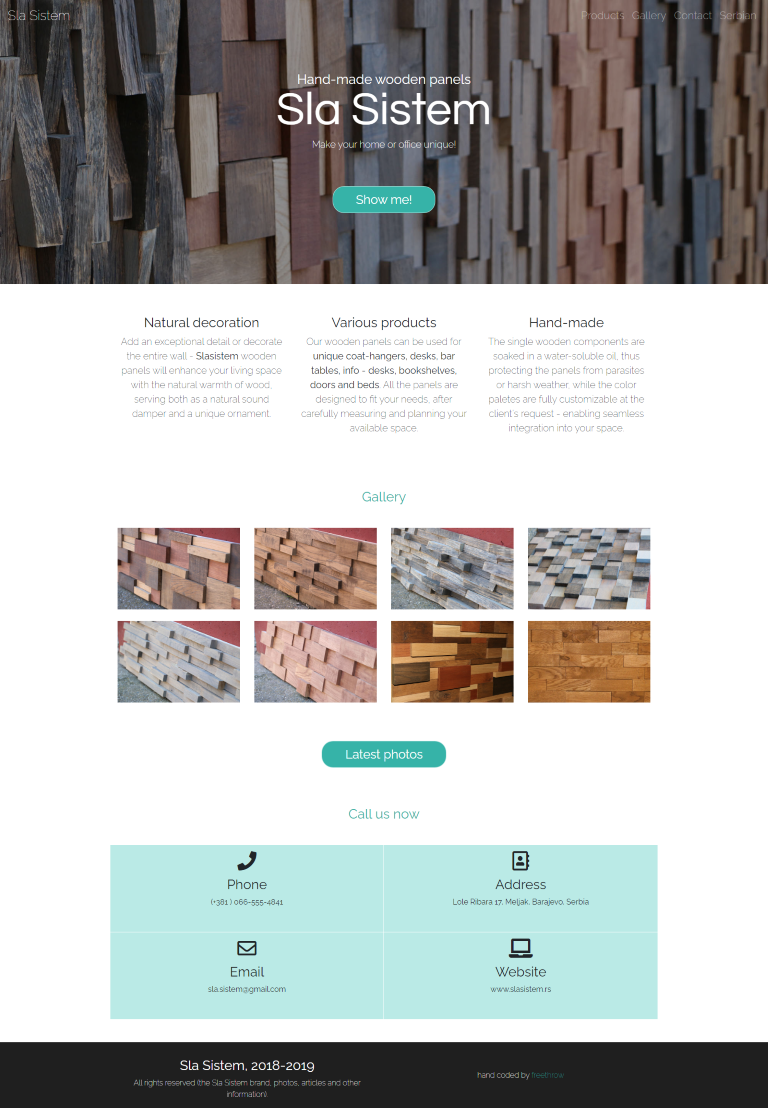 A short and sweet project for a small business in Serbia. The guys make great custom products from wood and really needed just a simple website in order to showcase their products as they become available.
A simple express.js site, backed up by mongodb and cloudinary for image hosting. Everything is spinning on a small Digital Ocean server through the pm2 node process manager and using Nginx as a reverse proxy. Cool and simple setup for simple projects.
Keep it simple.
---
---
Pictures